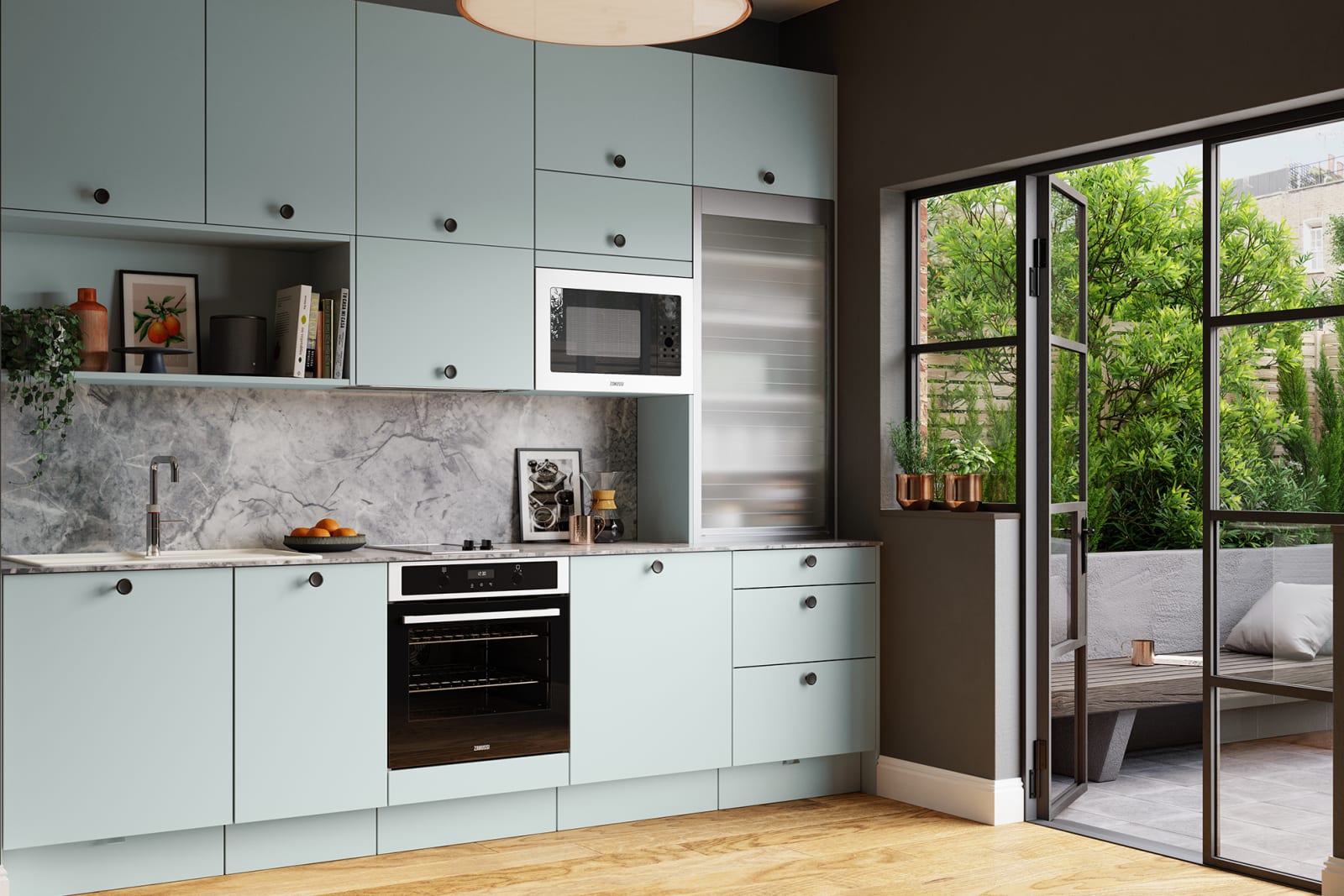 Small modern kitchens
One-wall kitchens - or I-shaped kitchens - are ideal for those looking for very small kitchen ideas.

In this layout, all counters and appliances fit against one wall. They are particularly well-suited to apartments and homes that do not have a lot of living space.

You may need to get creative with your storage space to ensure you have everything you need.